Hits: 1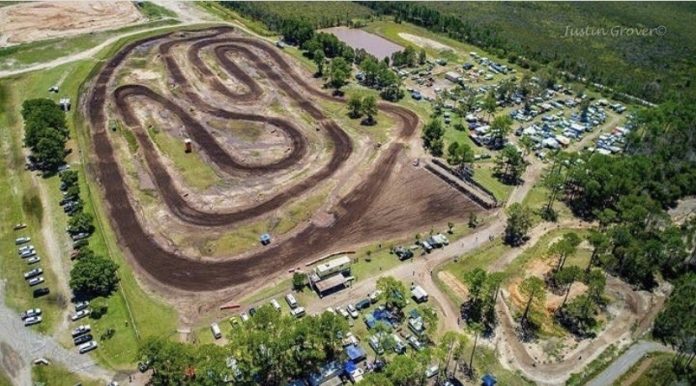 The Coolum Pines motocross track, which could be no more by 2024.
18 AUGUST 2022
A long-standing club that has bred motorcycle champions is likely to fall victim to the Sunshine Coast's unprecedented industrial boom.
The 22-year-old Suncoast Junior Motorcycle Club and its acclaimed Coolum Pines facility could be forced to close when the club's lease on 20 hectares of industrial land expires next year.
Amid huge demand for scarce industrial blocks, indications are its lease in Coolum's industrial estate won't be renewed, leaving the club homeless and potentially forced to fold.
Its three tracks are in line to be ripped up, potentially to make way for more large-scale businesses in the expanding Coolum Eco Industrial Park.
The club and its tracks (motocross, supercross and mini) are located on Queensland Government land.
The western Coolum precinct is on one of the Coast's key industrial estates where there is huge demand for commercial property as businesses expand and relocate to the Coast.
The other major precinct is the 215 hectare Sunshine Coast Industrial Estate in Caloundra which is expected to release stage two later this year.
But once the second stages of both these precincts are on the market, there is no more significant supply of industrial land.
A spokesperson for the Department of State Development, Infrastructure, Local Government and Planning said the Coast was experiencing "significant demand for industrial land to support its growth".
In the 2021/22 financial year, Economic Development Queensland (EDQ) settled the sale of 23 lots on the Coast, creating around 640 jobs.
"(There is) a substantial program of work underway across South-East Queensland to ensure there is adequate land supply, including on the Sunshine Coast, supporting business growth and investment and job opportunities," said a spokesperson.
"EDQ is working to bring more industrial land to market through the second stage of the Sunshine Coast Industrial Park in Caloundra and stage two of the Coolum Eco Industrial Park.
"Stage two of the Sunshine Coast Industrial Park could bring 41 new industrial lots to market.
"Stage two of Coolum Eco Industrial Park could bring an additional 26 lots of industrial land to market."
EDQ advised the motocross club that its lease would not be renewed past December, 2023.
Club president Matt Holliday said there was a real risk the club, which boasts about 400 members, could be forced to fold and the tracks, including the unique motocross course, could be torn up.
He said Economic Development Queensland was unwilling to budge and let them stay, so relocation was their next best option.
"EDQ have been pretty black and white with their stance to not extend the lease," he said.
"There's no option to stay here."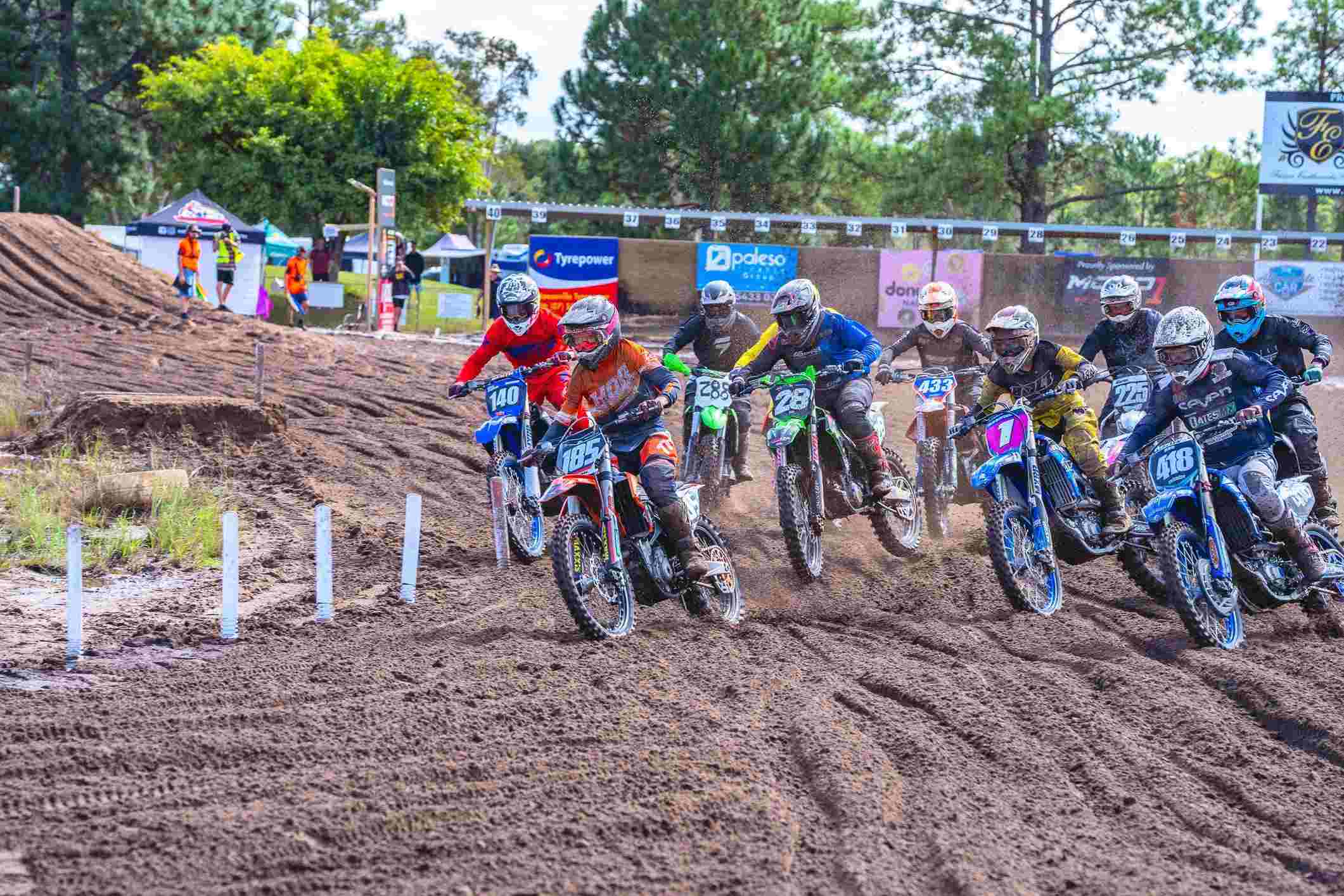 But finding a new home could be more difficult than it sounds.
"We'd like to stay close to where we are," Mr Holliday said.
"But with the (expensive) land prices and population growth … and it's hard to have a noisy sport around this area.
"Ideally, it would be great to be around the plantation between the Sunshine Coast and Caboolture. That would be the perfect location."
He said club members would be largely unwilling and unable to relocate further afield where land is cheaper to lease or buy.
"We don't want to end up three or four hours west or north of Gympie. If they were the only options, I don't think it would be viable."
Mr Holliday said it would be almost impossible to relocate to a nearby area without government grants and significant backing.
"A lot of our revenue is internal (gate takings, track hire, memberships) but we're talking millions of dollars to relocate," he said.
"That's not easy, so we'd be heavily reliant on grants and anyone else that could help us."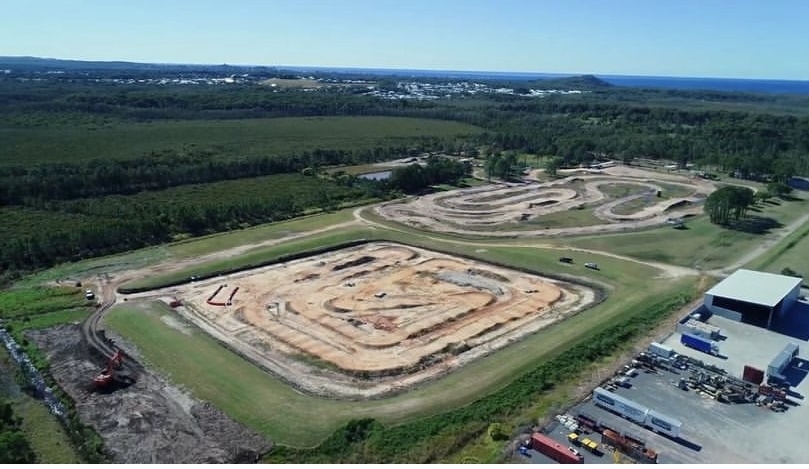 He said there did not seem to be any support coming from the State Government.
"We're not seeing a whole lot of progress and it doesn't seem like there's a lot going on behind the scenes, so it may be up to the volunteers of the club to try and make it happen."
Mr Holliday said there were "definitely" fears the club could fold and the tracks could disappear.
"That would be a shame," he said.
The main 1.68km motocross track is a popular and highly regarded course.
"There's no other track like it in Australia," Mr Holliday said.
"It has bred international champions, who have started here and trained here.
"Unfortunately, once it's gone there would be a massive hole in this area for motocross."
The roots of the club and the Coolum Pines venue hail from decades ago via a social group that took part in general rides in the Kawana area.
Its participants pushed for land for a track and were awarded the lease at Coolum, just west of the Sunshine Motorway and north of Coolum Yandina Road, in the late 1990s.
There was just a dirt road into the area, which was shrouded by forestry.
Volunteers started building the motocross track in 1998 and the club formed in an official context in 2000 and started racing.
The club and the venue evolved to become leaders in motorcycle racing and the main track regularly hosted major events like the final rounds of the national series.
The club accommodated riders aged 4 to 60-plus.
But their future became more uncertain as the industrial estate expanded.
"We have leased the land from the State Government for not much all and to start with we had long leases but they've been getting shorter and shorter over the years," Mr Holliday said.
"It's pretty hard to maintain momentum and make the premises better when you're not sure if you're going to be there."
The club boasts 400 members but numbers have dwindled in recent years.
"They've dropped because of our uncertain future and because we were closed for six months due to COVID," Mr Holliday said.
Meanwhile, motocross club officials have also been told by Sunshine Coast Council to restrict the club's operations because of noise.
"We have been negotiating with council for some time around how often we operate due to noise complaints," Mr Holliday said.
"With such a high demand for riders to train at our facility, it becomes very difficult to manage when operating times are restricted.
"Since opening we have never had any restrictions whatsoever (until now).
"We knew we were going to have to move the club in the next 12 to 18 months to make way for industrial development but we didn't think we'd have these harsh restrictions that will greatly impact the club and our riders in the meantime."
A Sunshine Coast Council spokesperson confirmed the club had been informed to tone things down.
"To balance the needs of both local residents and the Suncoast Junior Motorcycle Club, a notice was issued in relation to track use times and frequencies," the spokesperson said.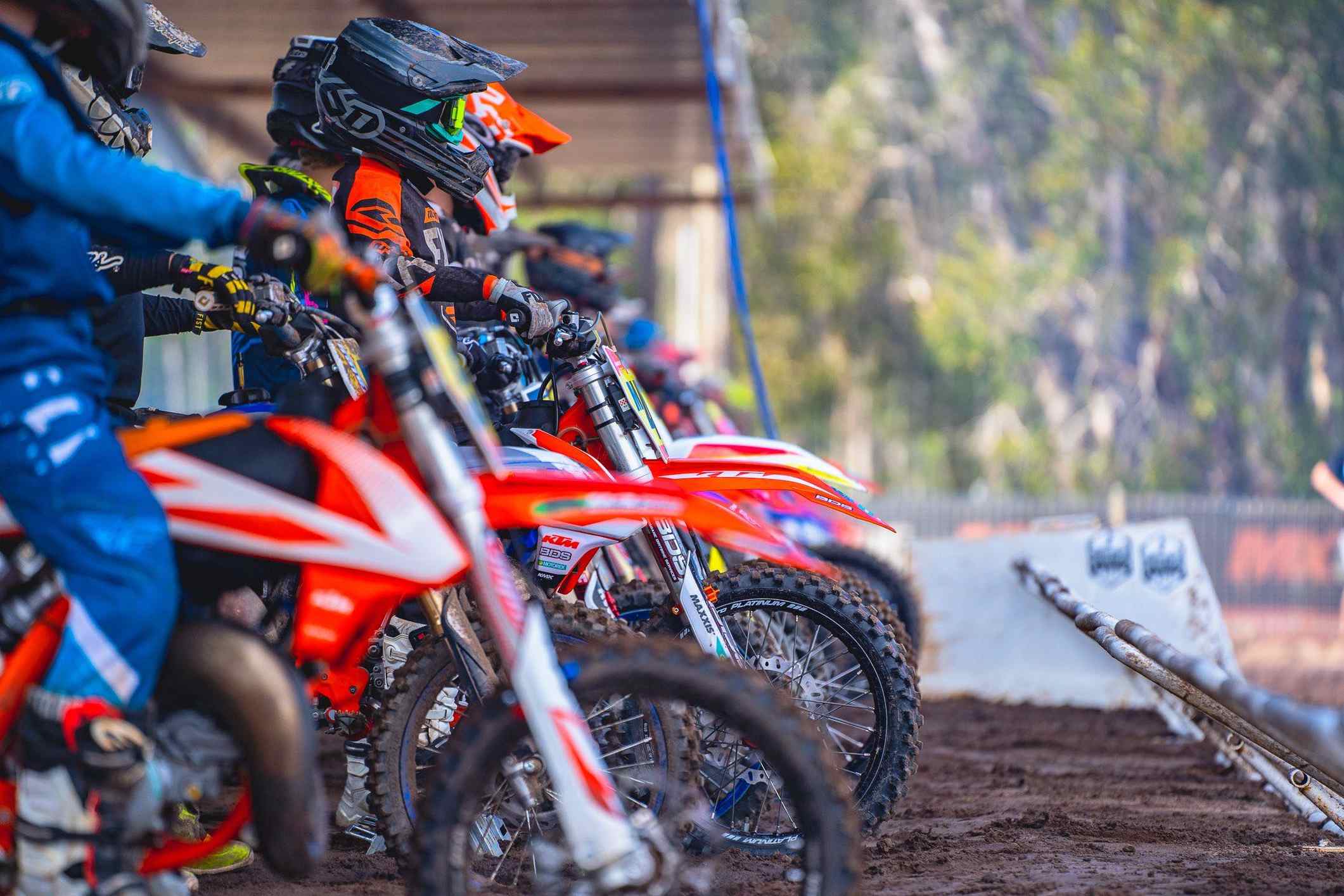 Despite an uncertain future and restrictions, the club is not done yet.
It is due to host several significant events, including the eighth and final round of the 2022 Penrite ProMX Championship.
"With the ProMX event this weekend, we are staying focused on the positives and will make sure this is an event to remember," Mr Holliday said.
"If we must leave and reduce capacity we're going to go out in style."
Mr Holliday said Motorcycling Australia was also "keen" for the club to host a major event towards the end of next year.
"That could be the last hurrah here," he said.
Penrite ProMX Championship
When: Saturday, August 20 to Sunday, August 21, gates open 7am, practise from 8am, racing from 10am.
Where: Coolum Pines motocross track, Research Street, Coolum Beach.
Tickets: Weekend: adults $55, concessions $45. Saturday: adults $25, concessions $20. Sunday: adults $35, concessions $30. Children free. Tickets via Ticketebo.